Oli Sussat
Chief Technology & Information Officer
"I'm real­ly enjoy­ing using tech­nol­o­gy and infor­ma­tion to help bet­ter what we do for you, our client."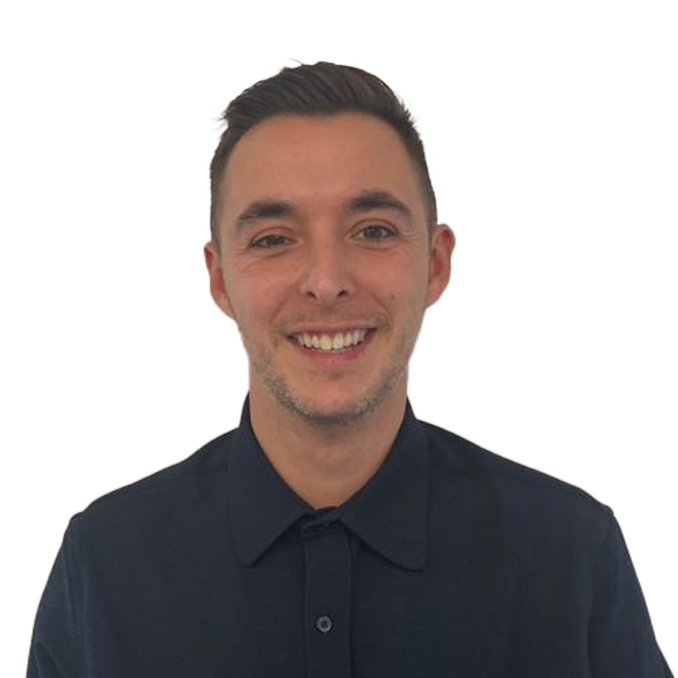 About Me
Most people call me Oli or Ols (which are also my initials), and being called by my full name of Oliver in fact still manages to provoke the automatic response of "I didn't do it" today, just as it did in childhood. I am the oldest of three boys and home was a little Welsh mining village that had no vowels in its name. Growing up, I played both rugby and the piano. My childhood hero was Jason Donovan and my dream was to write pop songs for him. Although I am sorry to say that I haven't quite achieved that dream yet, I guess there's still time, and it's always good to have a dream, right?

I was a geeky child, for sure, with a love for computers that eventually led me to swapping my paper round for what would turn out to be a rather more lucrative millennium-bug fixing computer business at the age of 15. From that moment on, I've enjoyed combining my technology and entrepreneurship skillsets for the benefit of others.

In the 18 years since graduating from my Business Management degree, I've applied those skillsets in industries including Music, Live Entertainment, Media, Technology, Retail, Higher Education and latterly Finance. My work has taken me across the world, from live touring with many musicians you'll know of, through to being invited to speak as a citizen-developer at international conferences including Apple's DevCon in cities across the USA and Midem in Cannes, France. I've enjoyed working as part of very large and very small organisations, alike, and have joined the team here at Harding Financial to focus on all things technology and information related.
What I Love About Harding Financial
Now that I'm here at Harding Financial, I'm really enjoying using technology and information to help better what we do for you, our client. Of course, I love seeing how the advice of my colleagues can positively affect the lives of our clients and their finances, but I more so love the care and concern that those colleagues have for the people they are advising. It feels like a family here at Harding Financial. I love that, and whether you one day become a client or a colleague here with us, I hope that you will come to love it, too.
As I Look Towards The Future
The world we live in is undoubtedly one that is changing more rapidly now than ever before, and as I look to the future amidst all of this change, I feel assured that here at Harding Financial, we're using every bit of information we have at our disposal to shape the advice we give our clients. We understand that it's our job to do all we can to keep one step ahead of that pace of change in the world around us.
At The Weekend You'll Find Me
When I'm not working, you'll find me enjoying live arts, food, languages and travel. My partner and I really love an adventure. Some of our favourite places we have visited include Brazil for its Iguazu Falls, South Africa for Safari and Norway for the Northern Lights. Since we welcomed our little Cavapoochon, Barney, into the family though, we've been trying to adventure a little closer to home so that we can include him in the fun, too. We've recently returned from a trip with him, exploring the Amalfi Coast, the Côte d'Azur and the Spanish Pyrenees. Barney loved it, and so did we. Living just a short train ride away from London, it's great to be able to catch the latest show or try out a new restaurant experience, but when we are having a chilled out weekend, you might find us all (Barney, too!) enjoying some paddle boarding or kayaking on our local river, followed by a good pub lunch. Speaking of which…
Want to Buy Me Lunch?
My Dad, Pierre, is French and a Chef (what a cliché!) so I'm a big lover of Mediterranean food, having grown up eating meals that would have been dreamt up in and around his hometown of Nice. He spent lots of time travelling in Brazil, Thailand, China and beyond for work when me and my brothers were young, and so we quickly got used to many different cuisines. My favourite food, though, whatever the cuisine, is always food to share. It doesn't matter if you're preparing it, cooking it or eating it ; food has the power to bring people together. So, whether you want to buy me Spanish tapas, Greek mezze, Thai street food or something else, let's just be sure to share it.
Contact Us
Get in touch today
Call us, email, drop in, or fill in the form so that one of our expert advisers can be in touch.
We look forward to hearing from you and being your financial partner.
The Estate Yard
East Shalford Lane
Guildford
Surrey
GU4 8AE