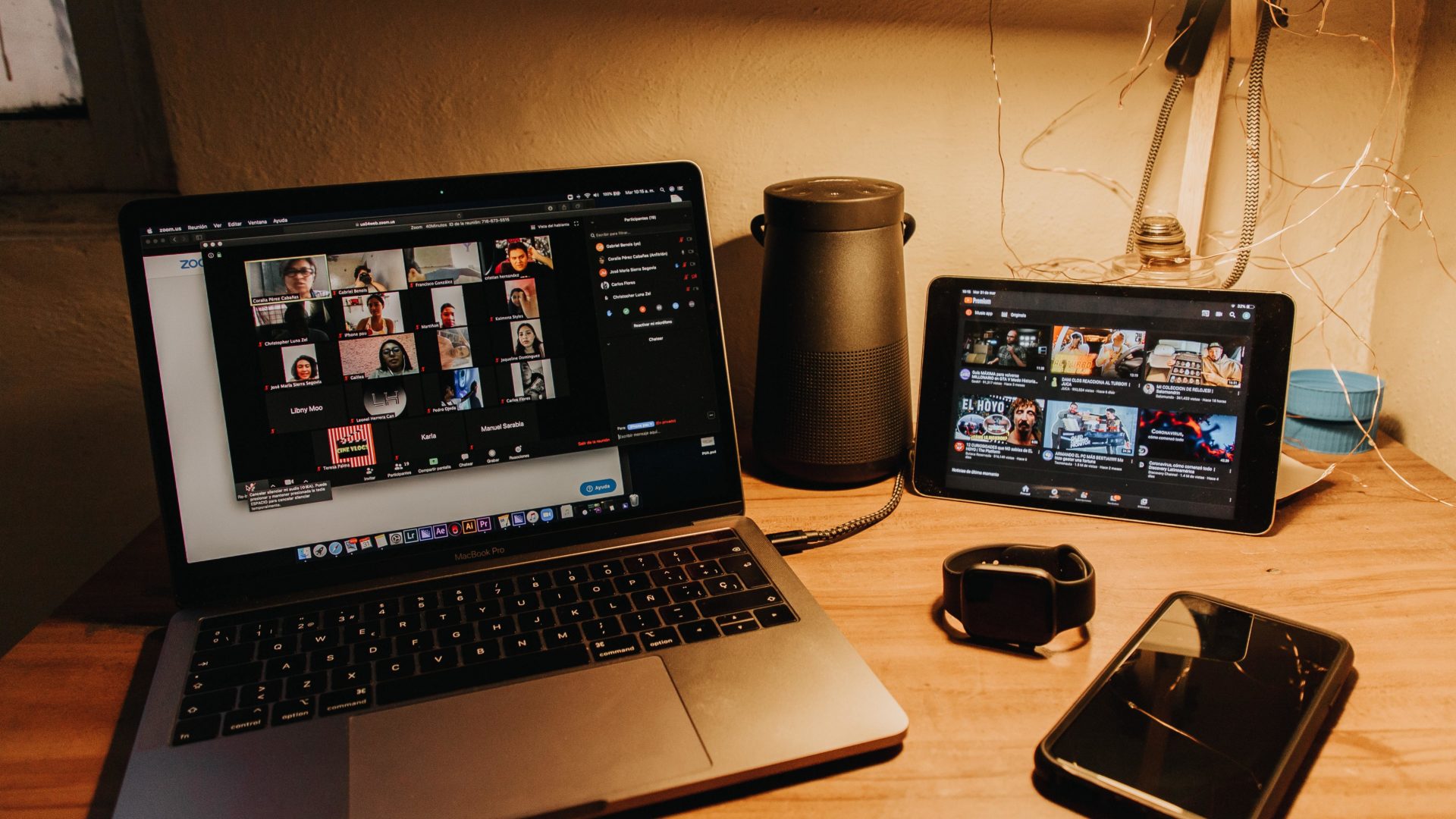 Business continuity through isolation
It has now been three weeks since the UK went into lock down, here's how our business is managing in this new world of social distancing.
Business continuity through isolation
During times like this, hindsight is a wonderful thing and many people might be thinking "I wish we had planned for this". However, as a highly regulated organisation and technology driven firm, we were in fact very well placed for this period of isolation. We have outlined some of the steps put in place over the preceding years to help us cope with this new working norm.
Hardware
In 2017 we started to introduce laptops across the business, by 2018 all our Financial Planners had laptops and by 2019 all our Paraplanners had laptops too. We have a culture of trust at Harding and have always adopted flexible working, trying to accommodate our team's preferred and most effective working patterns where possible. We definitely believe that work is something you do, not somewhere you go.
Software
As a business we pride ourselves on trying to be as technologically advanced as possible. Technology allows us to adapt to changing circumstances incredibly quickly and efficiently. We rolled out Microsoft Teams in September 2017 to allow all staff to collaborate effectively whether working in the office or remotely. One of the key drivers of integrating Teams was to reduce our internal email traffic. Prior to 2017 we had noticed an increase in fraudulent 'scam' emails and rather than using emails for confidential communications, we felt Teams would provide us with enhanced levels of security. This software has provided a vital platform for communication both internally and externally during this period of isolation.
Business Processes
As a result of our process redesign in 2019 we have been working closely with clients getting them set up and engaged with our online portal. This provides a number of benefits, for example; a vast reduction in the amount of paperwork we need to provide as the portal has a secure document vault and the ability to Docusign forms. This is now our predominant means of sending documents to clients.
Communications
The 23rd March 2020, was our last day in the office before the government lock down came into effect. It was certainly an emotional time with everyone packing up their laptops, clearing their bits from the fridge and leaving the office - no one sure when they would next see one another in person! The time had come to test our remote working contingency plan and with tax year end less than two weeks away, there couldn't have been a better stress test! Coronavirus didn't dampen the volume of work we handled over this period and being incredibly busy with new challenges to face certainly helped keep us distracted from the pandemic.
We quickly adapted our internal communications style, with a daily virtual team lunch allowing us to stay connected with one another and not just speak to each other when we might need or want something.
We have scheduled fortnightly departmental video calls and our monthly team meeting continues virtually. We have also introduced a fortnightly video briefing from senior management. These are short pre-recorded video clips aimed at providing the team with an update on areas such as; the progress of business projects and Harding's financials.
Our Clients
As I'm sure you are aware, during this pandemic the global stock market has seen unprecedented volatility and in some countries equities have fallen the furthest since Black Monday in 1987. As holistic financial planners, we invest client's money in a range of different investments for diversification purposes. Our investment committee focus on analysing the downside volatility that a fund experiences, with the intention of selecting funds that tend not to fall as far as the market during downturns. However, it is important to remember that this is by no means guaranteed. Whilst writing this, our portfolios have significantly outperformed their benchmarks and the market indices over the last 12 months.
We have been in regular communication with our clients during this difficult time and where appropriate have been bringing forward annual review meetings. For some clients, having their review meeting now whilst in isolation is more convenient than when they are back to their normal busy schedule.
The Business
We have a fantastic infrastructure of business metrics in place to monitor and review team output. Since isolation, the number of financial reports produced has gone up 32% in a rolling 30 day period. The number of administrative tasks have also increased by 31%.
We are cautiously optimistic as a business, despite the negativity in the press and social media, and feel it's important to remember that we will come out of the other side of this. Whilst many have, and will experience emotional turmoil, we are confident it will make people and businesses stronger over the long term.
Contact Us
Get in touch today
Call us, email, drop in, or fill in the form so that one of our expert advisers can be in touch.
We look forward to hearing from you and being your financial partner.
The Estate Yard
East Shalford Lane
Guildford
Surrey
GU4 8AE