Sue Derbyshire
Technical Paraplanner
"The team here at Hard­ing are ded­i­cat­ed to giv­ing the best ser­vice pos­si­ble to each and every client and their car­ing and thor­ough approach is the rea­son I was so drawn to work­ing here."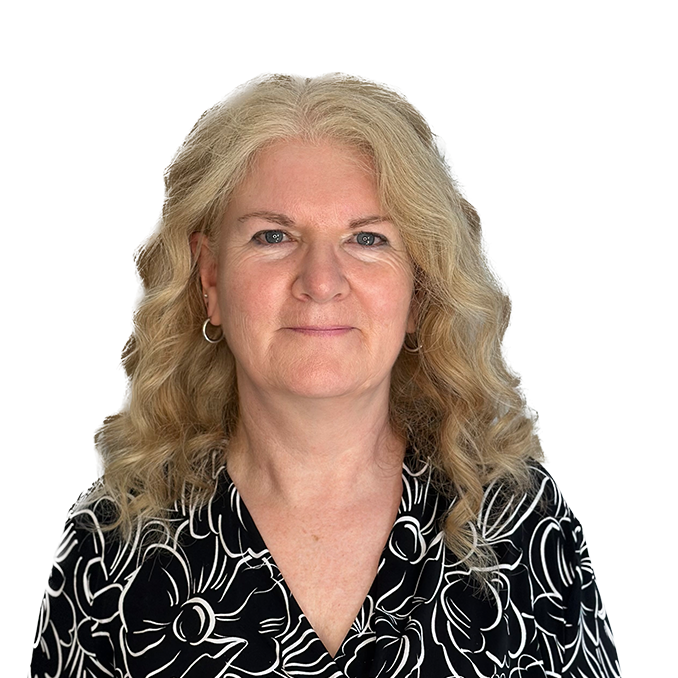 Qualifications
Diploma in Regulated Financial Planning
About me
My experience in the financial services industry now exceeds twenty five years, having started when I secured my first job for a large insurance company in Leicester in the late 1980s. I gained experience working for insurance providers initially and my product knowledge grew over time, but my heart was set on working for a firm of independent financial advisers where I could work directly with clients.
An opportunity arose when I was made redundant due to my branch closure and I never looked back. I joined a reputable firm of independent financial advisers in Leicester city centre and gained the Chartered Insurance Institute financial planning exams. My role developed from administrator to
paraplanner as I spent the majority of my time putting my knowledge into practice, researching and writing bespoke recommendation reports for clients.
When my family came along, I decided it was time to fulfil a lifelong dream and I left Leicester for Lincolnshire to buy a rural village Post Office! I was
subpostmaster for ten years and loved being at the centre of the community and having lots of contact with people. I gained even more financial knowledge
being self-employed and running my own business. It was the most amazing experience and one I do not regret.
A change of events brought me to Fleet, where I returned to financial services and joined a local independent firm. There had been many changes over ten
years! The financial planning exams had been updated, so I successfully sat all the additional exams needed to give me the Diploma in Financial Planning. After a short period, I moved into the paraplanning team where I knew I could put my love of number crunching and problem solving back into good use, writing recommendation reports for clients.
I am so excited to have joined the paraplanning team at Harding Financial in May 2023 and look forward to using my experience and knowledge to help clients achieve their long term goals and objectives.
What I love about Harding Financial
The team here at Harding are dedicated to giving the best service possible to each and every client and their caring and thorough approach is the reason I was so drawn to working here.
As I look towards the future
I plan to take additional specialised exams which are relevant to the areas of advice provided here at Harding and this will further improve my knowledge and
experience and add value to the team.
At the weekend you'll find me
You'll find me attending weird and wonderful workshops where I can create something different like a wicker chicken or a fused glass lantern! Otherwise, I'll be out in the garden, doing DIY, hiding away with a good book or socialising with my friends and family.
Want to buy me lunch?
Literally anything that includes mushrooms really! If you're passing my favourite tea room in Leicester, I'd love a homemade mushroom, coleslaw and cashew nut toasted sandwich please!
Contact Us
Get in touch today
Call us, email, drop in, or fill in the form so that one of our expert advisers can be in touch.
We look forward to hearing from you and being your financial partner.
The Estate Yard
East Shalford Lane
Guildford
Surrey
GU4 8AE