Raphael Macharia
Paraplanner
"I love the team at Hard­ing Finan­cial, we're all for­ward think­ing indi­vid­u­als who look for ways to improve and enhance the ser­vice deliv­ered to clients."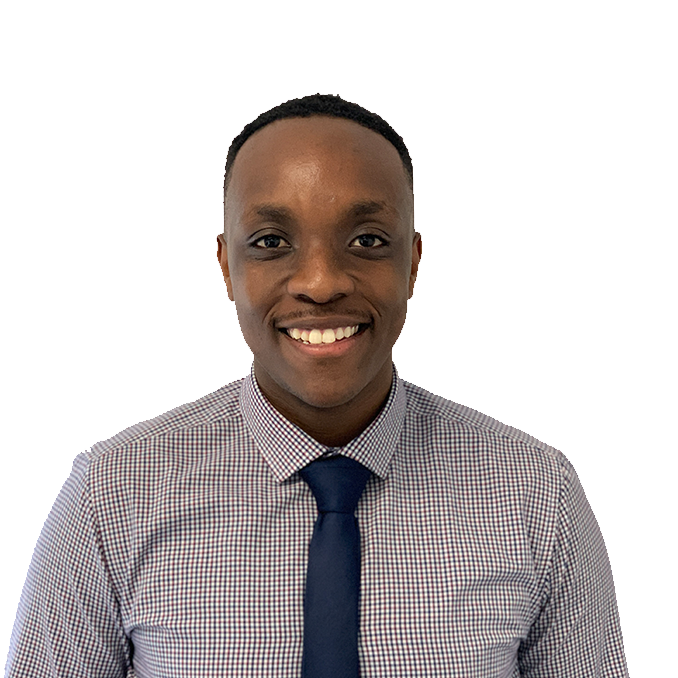 Qualifications
Diploma in Regulated Financial Planning
Certificate in Regulated Equity Release

Certificate in Mortgage Advice
Certificate in Discretionary Investment Management
Certificate in Long Term Care Insurance
About me
I started my career in financial services having finished my A-levels at college, my first role in the industry was as a customer service representative for a large, well known investment platform. From there I seized an opportunity to move into an advisory firm in Reading where I started as an administrator and then moved across into the paraplanning team. It was in this role that I completed my diploma. At the start of 2020 I joined Harding Financial!
What I love about Harding Financial
The client centric approach to financial planning, we put our clients at the heart of everything we do and go the extra mile every time.
I also love the team at Harding Financial, we're all forward thinking individuals who look for ways to improve and enhance the service delivered to clients.
As I look towards the future
I am keen to continue learning and expanding my knowledge and am currently working toward my Fellowship with the Chartered Insurance Institute which I hope to achieve in the next 2 years. I am also looking forward to growing within the company and becoming a Financial Planner at some point in the future.
At the weekend you'll find me
When I'm not working I like to spend my time out and about with family and friends. You'll also find me in the gym or playing football at the weekends.
Want to buy me lunch
It's a burger and chips for me please!
Contact Us
Get in touch today
Call us, email, drop in, or fill in the form so that one of our expert advisers can be in touch.
We look forward to hearing from you and being your financial partner.
The Estate Yard
East Shalford Lane
Guildford
Surrey
GU4 8AE