Matthew Robertson
Project Support Administrator
"Every­thing that Hard­ing does looks to improve people's expe­ri­ence, and every­one is pre­pared to go the extra mile to help."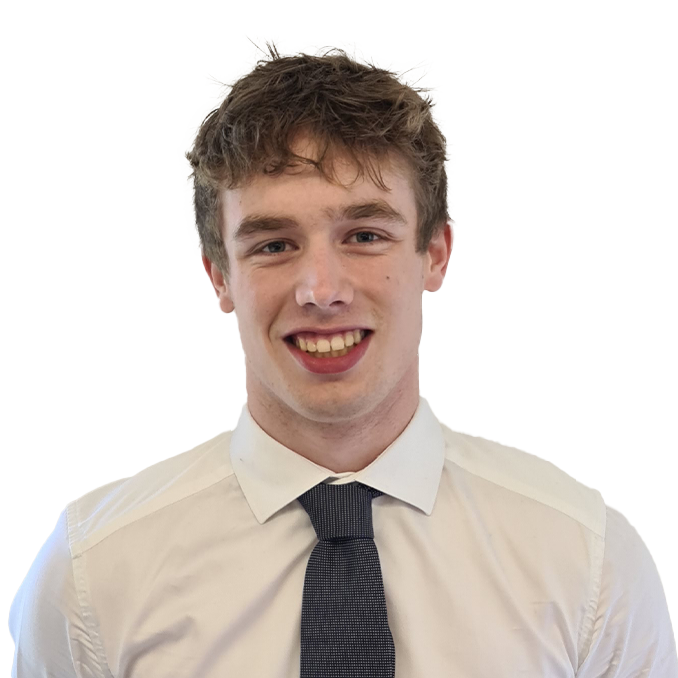 About Me
I am currently a student at Loughborough University, studying Mathematics with Economics. I have joined Harding as a placement student to complete my Diploma in Professional Studies, as well as to gain some valuable industry experience with the aim to work towards becoming a Financial Advisor after I have graduated from university.

I am excited about what I can bring to Harding and the projects I will be working on to further improve and develop Harding's already fantastic services. I thoroughly look forward to the year to come!
What I love about Harding Financial
Aside from the fantastic team that have already been brilliant in welcoming me and helping to develop my skills and knowledge, I have been amazed by the care that Harding has for people, whether that's clients or their employees like myself. Everything that Harding does looks to improve people's experience, and everyone is prepared to go the extra mile to help.
As I look towards the future
Moving forwards, my aim is to spend the year learning as much as possible about the industry and to try and get an understanding of the different roles involved in the process of providing quality financial advice, as well as get a head start by studying towards and taking exams and to contribute what I can to the development of the business. Next September, I will then be returning to Loughborough to complete my final year at university and finish my degree before re-joining the industry (hopefully here at Harding).

At the weekend you'll find me
At the weekend, you will most likely find me at the gym as I am looking to potentially compete in powerlifting at a national level in my final year of university, so I would like to keep the fitness ticking over as much as possible. If I am not at the gym, there is a good chance you will find me in the pub watching the football, seeing friends and visiting their universities or taking my black lab on a walk along the River Wey.
Want to buy me lunch?
Thanks very much! I would never say no to a burger in the pub!
Contact Us
Get in touch today
Call us, email, drop in, or fill in the form so that one of our expert advisers can be in touch.
We look forward to hearing from you and being your financial partner.
The Estate Yard
East Shalford Lane
Guildford
Surrey
GU4 8AE