Katie O'Neill
Paraplanner
"Every­one sup­ports each oth­er and works towards the same goal of pro­vid­ing the best pos­si­ble ser­vice for our clients."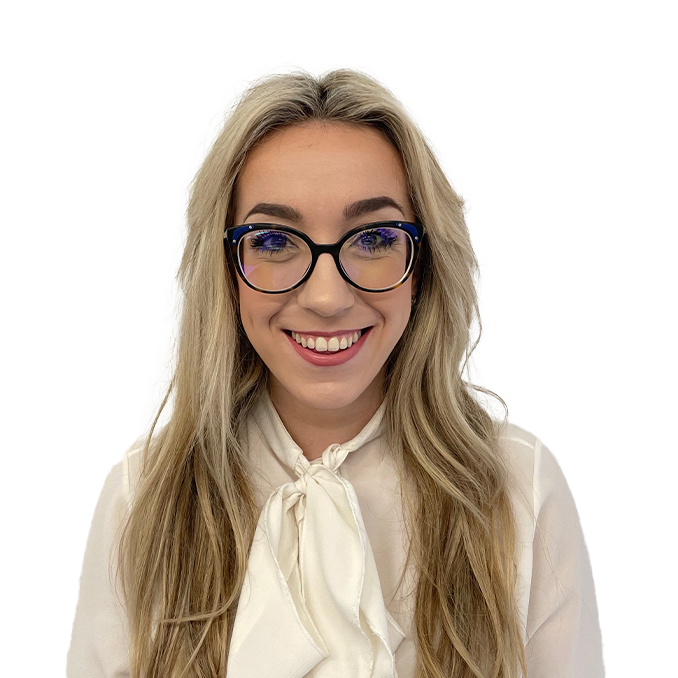 Qualifications
Bachelor of Science Honours Degree in Finance and Investment Analysis at Ulster University
Diploma in Regulated Financial Planning

About me

I began my financial services career in Belfast after I graduated from Ulster University with a degree in Finance and Investment Analysis. I worked for a family run Wealth Management firm for four years where I obtained the Diploma in Regulated Financial Planning. I am excited to become a part of the dynamic, vibrant team at Harding.
What I love about Harding Financial
It has to be the team. Each person is incredibly knowledgeable, talented and friendly. The culture here is fantastic, a place where forward thinking is encouraged and the clients are at the centre of everything we do. Everyone supports each other and works towards the same goal of providing the best possible service for our clients.
As I look towards the future
I am really looking forward to developing and progressing my career here at Harding and will continue my studies to become a Chartered Financial Planner.
At the weekend you'll find me
Catching up with my family and friends and walking (spoiling) my dog Alfie. I also enjoy cooking and the odd bit of retail therapy!
Want to buy me lunch?
A chicken Caesar salad would be lovely, thank you!
Contact Us
Get in touch today
Call us, email, drop in, or fill in the form so that one of our expert advisers can be in touch.
We look forward to hearing from you and being your financial partner.
The Estate Yard
East Shalford Lane
Guildford
Surrey
GU4 8AE