Darren Faley
Independent Financial Planner
"Our core belief is 'How can we do things better for our clients?' And I think that mantra is exceptional in our industry."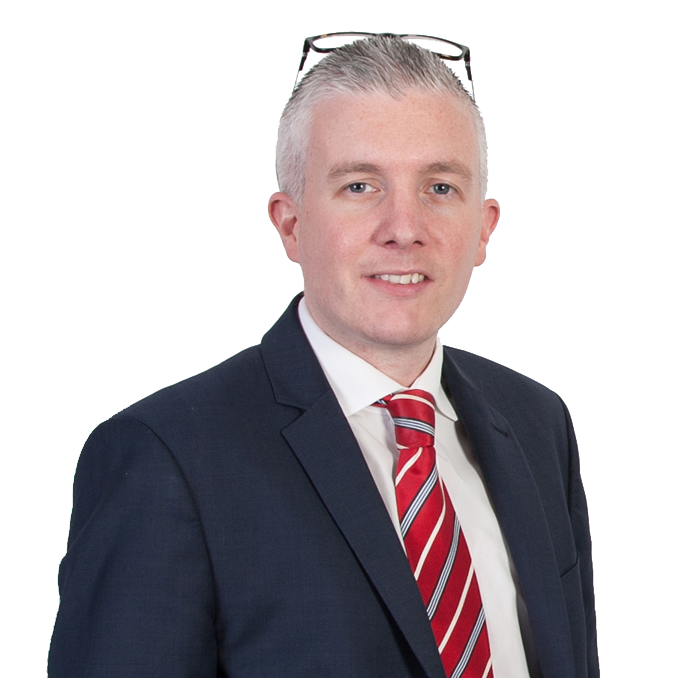 Qualifications
Diploma in Regulated Financial Planning
Certificate in Equity Release
Certificate in Mortgage Advice
Certificate in Long Term Care Insurance
About me
I've been working in the financial services sector since 2001 in a variety of roles - some working directly with clients and others in business-to-business investment. My previous work has included financial planning, mortgage broking, and distributing independent financial advisory solutions to the market.
I find working in the financial sector particularly satisfying as I really love being able to take a problem or a situation that a client is facing (now or in the future) and building a short, medium, and long-term strategy to solve their problems. The majority of my role is problem-solving and working closely with the team to provide comprehensive solutions. Our clients have individual challenges, goals, dreams and objectives and it's very satisfying to build and deliver something that's unique and productive for them.
As I look towards the future
I see myself growing and improving in my role, especially as I work towards achieving Chartered status. Being part of a business and team that is continuing to grow is very exciting for me, and it's also reassuring to be part of something that is moving in the right direction.
Our core belief is "How do we do things better for our clients?" And I think that mantra is exceptional.
What I love about Harding Financial
With key stakeholders in the business everybody has input into how the business grows, and we have a collective vision to make the company special, and ultimately our clients are at the centre of everything we do. We're constantly asking ourselves 'Are we doing the right things for clients? How do we continue to improve?' Right now is an exciting time for us as Harding Financial is still a relatively young business, and we have the dynamism to grow and evolve into an even stronger, larger company.
At the weekend you'll find me
Being a dad of 2 small children pretty much dictates my weekends! My boys are little dynamos, I honestly don't know where they get their energy from! The whole purpose of what I do is to build a better existence for them and my wife. Family has always been a huge part of my life and we also have a huge network of close friends. The other love in my life? Sport. In particular I love golf, football, and F1, but really? It's just sport in general!
Want to buy me lunch?
I'm not a major foodie and I'm sure my colleagues will tell you I live on fresh air alone! Oh alright then, I'll take a chicken sandwich, in the fresh outdoors!
Contact Us
Get in touch today
Call us, email, drop in, or fill in the form so that one of our expert advisers can be in touch.
We look forward to hearing from you and being your financial partner.
The Estate Yard
East Shalford Lane
Guildford
Surrey
GU4 8AE
Your message had been delivered, we'll be in touch shortly.